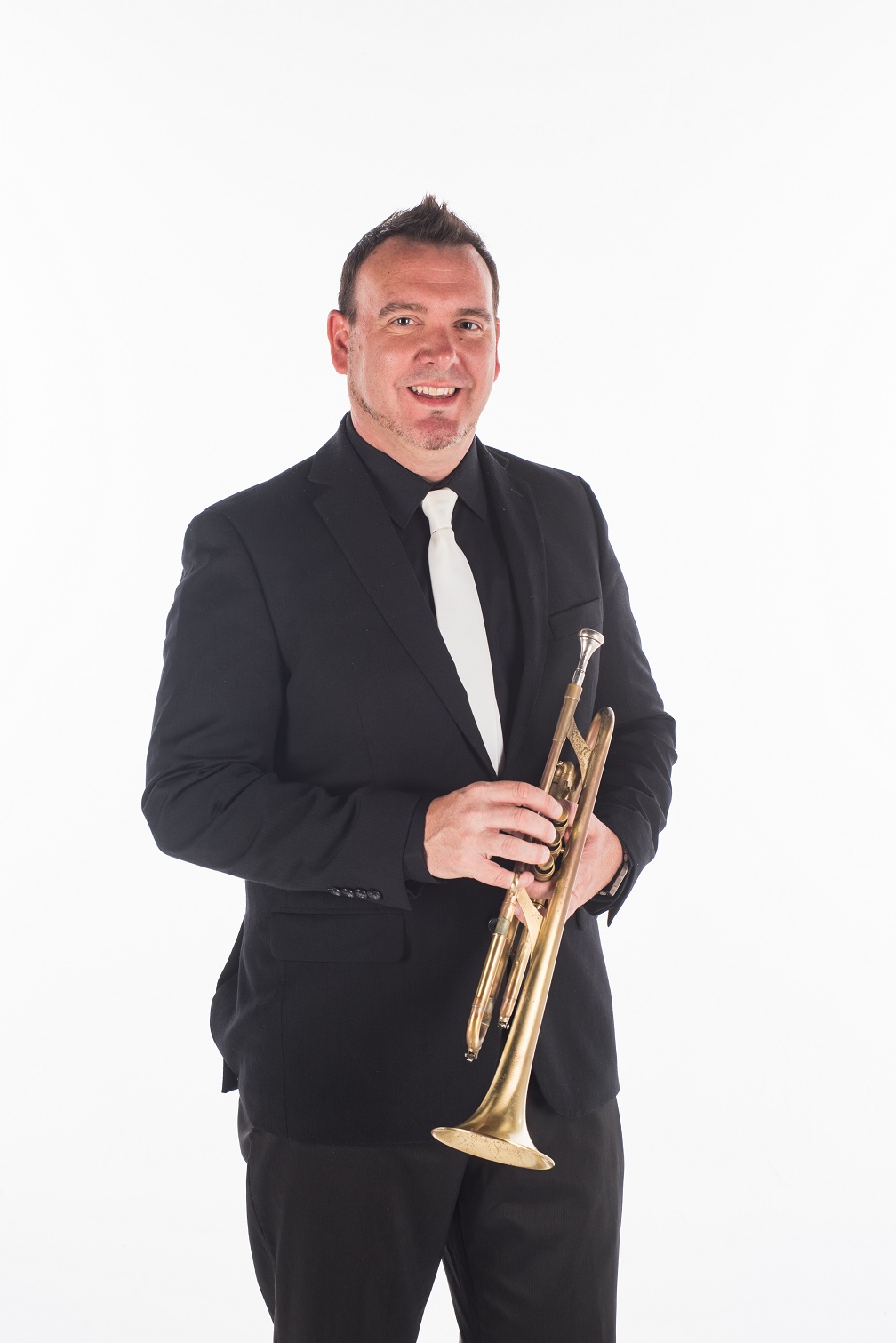 Andrew Garrison
Vocals/Front entertainer/Trumpet/ Band leader
Andrew Garrison was born and raised in Northern Virginia. His parents were both talented musicians and singers and Andrew is the youngest of six from a very musical household. His mother directed the church choir and Andrews's earliest experiences were participating in the choir.
Andrew's musical journey continued through high school where he joined the marching band to fill a trumpet spot. He honed his musical skills and by his senior year he was section leader of an award winning high school program under the direction of Mr. John Easley. After high school, Andrew attended Radford University where he received his Bachelor of Music degree. "They had a great program at Radford and we were mentored by many touring artists". It was at Radford where Andrew met trumpet legend Arturo Sandoval who inspired him to move to Miami and pursue his Master's degree.
While attending University of Miami Andrew gained many invaluable performing opportunities with local bands as well as touring artists. He performed in nightclubs as well as other private events. He discovered a love for Latin music and Jazz as well as the many other diverse styles found here in South Florida. While attending college Andrew also taught jazz at South Miami Middle School, and ran the Jazz Band for Coral Reef Senior High.
"This experience really helped me refine my skills as a group leader". Andrew joined the band "Fifth Avenue" in 2007 and was an instrumental part of the creation of the group "The Headliners" as well. You can find him playing trumpet as well as fronting the group in their 2010 and 2014 videos!
Andrew relocated to the Tampa area and put together the popular club band D42. "We worked in pretty much every club in the Tampa Bay area, and I began networking with some of Tampa's great musicians". This formed the building blocks for "The Hit Factory". "Although I loved the local scene, I had this vision of building something bigger, something extra special that we can share with our audience". About the same time, Andrew met the amazingly talented R. Anthony from "The Voice". "It was a match made in heaven, he was a dynamic powerful vocalist and the perfect fit for what I had envisioned".
Andrew had already been working with guitarist and master showman Ralph Yulo (formerly with the popular touring group "Black River Circus"), as well as keyboardist and multi-instrumentalist Joe Cosas (formerly with Jon Anderson of the rock band "Yes"). It was through this powerful network that they met female powerhouse vocalist Sierra.
Andrew's Wife Jaricah, shares the stage as a female vocalist, and his Nephew Nate is the band's drummer. The entire band is ONE BIG FAMILY and this creates a chemistry and energy that is evident in our performance.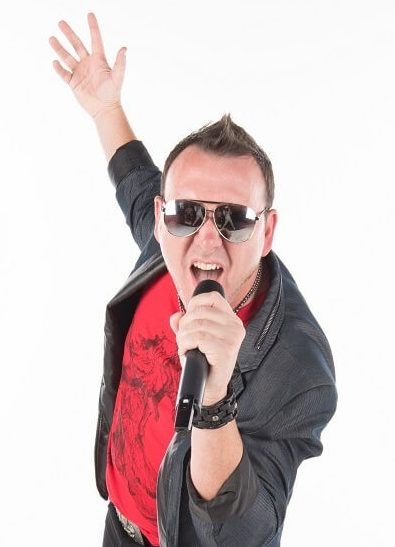 LET'S MAKE YOUR PARTY EXTRAORDINARY
We are a Tampa wedding band available for weddings and corporate events throughout the State of Florida. Areas include Key West, Miami, South Florida, Fort Lauderdale, Boca Raton, Palm Beach, Naples, Sarasota, Marco Island, Fort Myers, Orlando, Central Florida, Tampa, St. Petersburg, Clearwater, Daytona Beach, St. Augustine, and Jacksonville. We also do our share of traveling out of the area, and are available just about anywhere. Tampa Wedding bands, Miami wedding bands, South Florida wedding bands, Orlando wedding bands, Florida wedding bands, music and entertainment.